August 1, 2022
Aomeng and Kaitao join the Agalliu Lab
The lab is thrilled to welcome Aomeng Cui, an MD/PhD student in the Integrated Program in Cellular, Molecular & Biomedical Sciences, and new lab manager Kaitao Zhao.
Aomeng Cui

Kaitao Zhao
July 17, 2022
Uğur wins Young Investigator Award
Two grants totaling $100,000 for PANDAS/PANS research were funded by a partnership with @PANDASnetwork.

We are so excited to share the grant winners of the IOCDF & PANDAS Young Investigator Awards— congratulations to Shrujna Patel, PhD and Uğur Akcan, PhD! pic.twitter.com/Uf7bkoJtWZ

— International OCD Foundation (@IOCDF) July 17, 2022
June 15, 2022
Charlotte defends her PhD on changes to BBB and microglia after S. pyogenes infections
December 6, 2021
Sanjid defends his PhD on neoangiogenesis in multiple sclerosis
October 19, 2021
Michael recognized for outstanding presentation at ANA2021
Michael's work on analysis of COVID-19 brain autopsies was recognized with a Poster Tour Award, given to top scoring presentations at the 146th annual meeting of the American Neurological Association. The data presented was drawn from a paper published earlier in the year in the journal Brain.
July 1, 2021
Agalliu Lab celebrates 10-year anniversary
June 9, 2021
Charlotte presents on S. pyogenes and the BBB at the Keystone Symposium on Neuroimmune Interactions
Charlotte was invited to give a short talk on transcriptional changes in microglia and endothelial cells in post-infectious basal ganglia encephalitis during the "Impact of Peripheral Signals & the Gut-Brain Axis" session of the Neuroimmune Interactions in Health and Disease eSymposium.
March 23, 2021
New paper profiles pathology in COVID-19 postmortem brains
Lab manager Michael Glendinning co-first-authored the study, which analyzed brains from 41 patients with SARS-CoV-2 infections who died and underwent autopsy at CUIMC.
For more information, check out a preprint of the study and a recording of Dritan's presentation at Columbia's Virtual COVID-19 Symposium from January.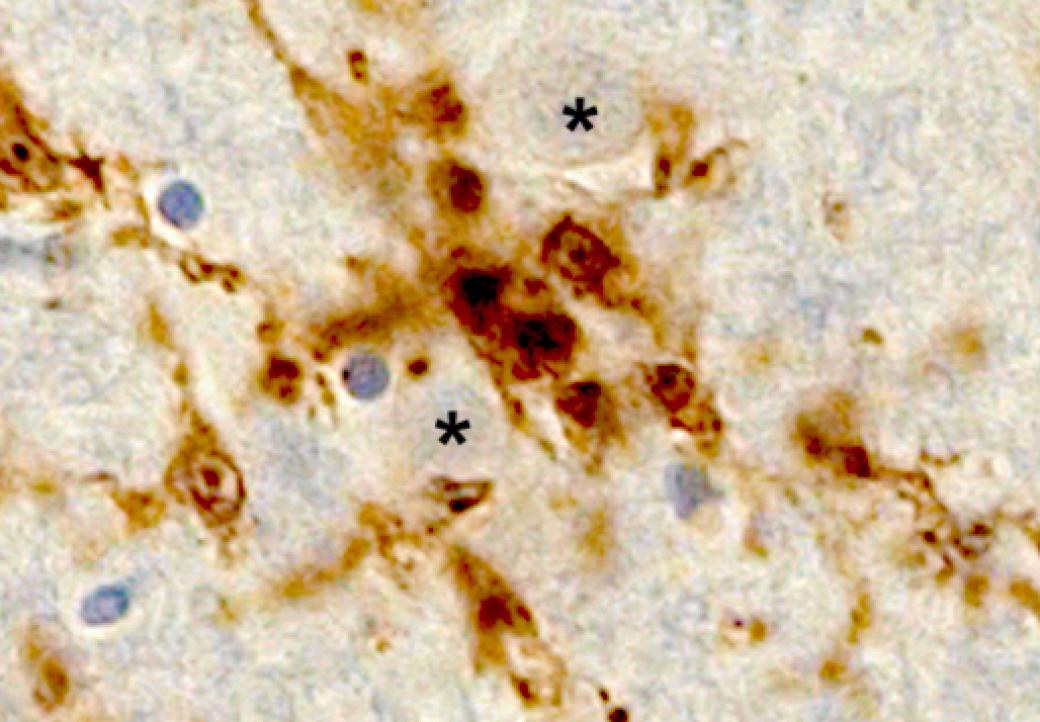 February 16, 2021
Collaboration raises questions about hPSC BBB model
A new paper in collaboration with labs at Weill Cornell was featured by The Scientist and Columbia News.
October 12, 2020
Francesca successfully defends her PhD
Dr. Francesca Garretti's next project will be studying Alzheimer's Disease as a postdoctoral researcher in the laboratory of Dr. Alison Goate at Mount Sinai.
September 25, 2020
Grad students Connor & Mary Claire join the Agalliu Lab
Connor Monahan

Mary Claire Tuohy
The lab is delighted to welcome two new members. Connor Monahan is a PhD student in the Integrated Program in Cellular, Molecular & Biomedical Sciences, and will be co-mentored in the lab of Dr. David Sulzer. Mary Claire Tuohy is an MD/PhD student in the Neurobiology and Behavior Program, and will be co-mentored in the lab of Dr. Elizabeth Hillman.
September 2, 2020
Azzurra's paper makes the cover of Development
May 12, 2020
Dritan receives the Doctor Harold and Golden Lamport Research Award in Basic Sciences at VP&S graduation ceremony
April 21, 2020
Dritan receives tenure and promotion to Associate Professor
February 27, 2020
Sanjid presents on neoangiogenesis in EAE at the ACTRIMS Forum in Palm Beach, FL